Geothermal heat pump


Cooling capacity:130kW-2500kW.




Geothermal heat pumps

still provide higher efficiency than

air source heat pumps

. Some models provide 70% saving compared to electric resistance heaters.

Characteristics:

1.Reusable. Using solar energy stored in earth as

cooling & heating

source.

2.Great environmental and economic benefit, No boiler or cooling tower; less space, less CO2 and less initial investment.

3.Acting as multi-function unit. Such as cooling, heating, sanitary hot water separately or simultaneously.

4.Wide application as hotel, apartment, villa, factory, shopping center, office building, school, etc.

5.Semi-hermetic screw compressor for mod.130 to 2500. Each compressor is equipped with a crankcase heater and a thermal overload cut-out; the screw compressor is also complete with a built-in electronic protection with temperature sensor located directly in the motor winding and on the discharge line.

6.The refrigerant circuit is complete with sight glass, filter drier, high and low pressure gauges, solenoid valve, direct expansion valve, high and low pressure switch.

7.Shell and tube dry expansion type condenser, factory insulated with flexible close cell material. Shell and tube type evaporator, factory insulated with flexible close cell material.

8.The electric panel consists of compressor breaker, compressor contactor, phase sequence relay, control circuit breaker, microprocessor control with function display.

9.LCD display, touch screen control panel as standard. Automatic operation dramatically reducing maintenance cost thanks to reliable microprocessor system.

10.For the units with semi-hermetic screw compressor, an infinitely variable capacity control system that is capable of exactly matching the demand requirement of the system is to be supplied. This system is to provide precise and stable control of supply water temperature over the complete range of operating conditions.

11.OPTIONAL

♦ Electronic expansion valve.

♦ Desuperheater as optional.

♦ Electronic controller with BMS system.

♦ Low noise compressor cabinet or outside full cover

♦ Channel Steel base.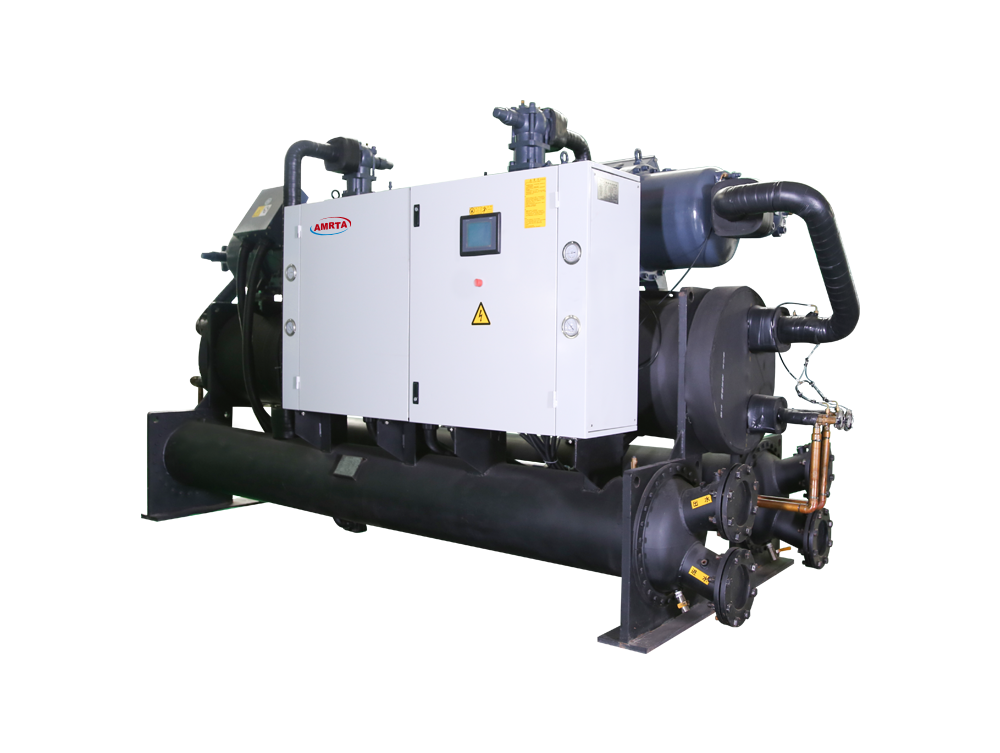 Geothermal Heat Pump,Geothermal Heat Pump Air Conditioner,Heating Geothermal Heat Pump,Custom Geothermal Heat Pump

Jinan Amrta Air Conditioning Co.,Ltd , https://www.amrtaac.com