Model NO.: PT-PEF Series

Origin: USA and China

HS Code: 8418692010

Model NO.: PT-PEF Series

Origin: USA and China

HS Code: 8418692010

Product Description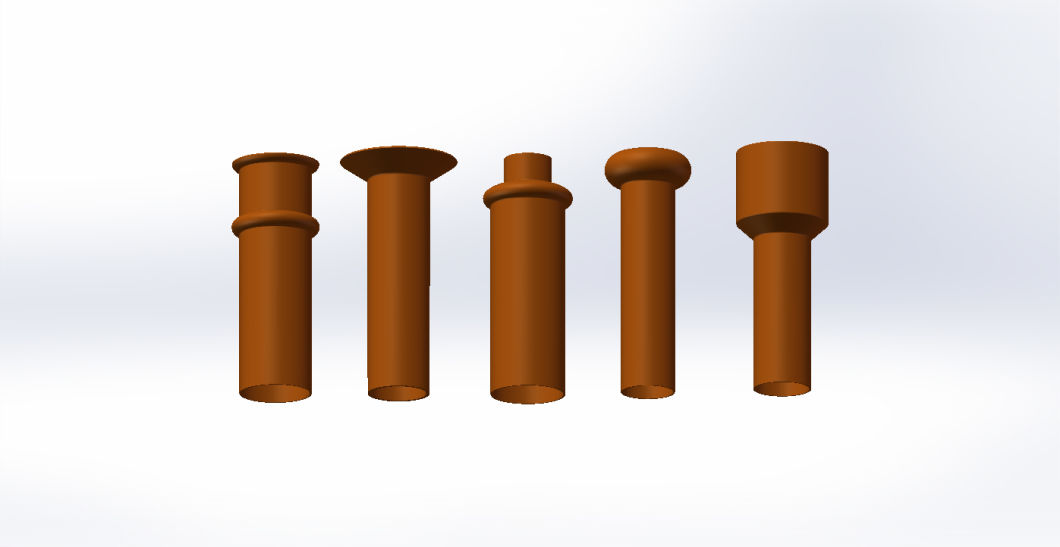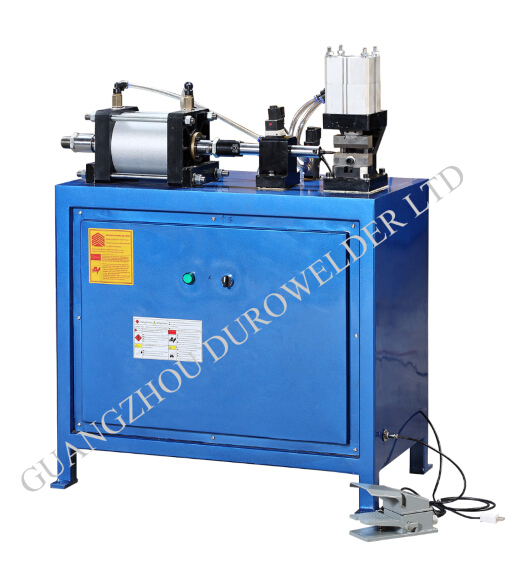 Main Characteristics and Applications

Punching Type Pipe End Forming Machine is mainly used for make the copper tube or aluminum tube end Enlarged, Expanded, Flared, Swaged, Reduced, Necked or Sealed, to meet the need of the industries of Air Conditioning, Refrigerators, Freezers, Cold Room and other Refrigeration Industries.

According to the needs of different production process and machine structure, the equipment can be classified as 1-Working Station Pipe End Forming Machine, 2-Working StationsPipe End Forming Machine, 3-Working Stations Pipe End Forming Machine, Multi-Station Pipe End Forming Machine, and so on.

Main Technical Parameters

 
Quantity of Working Station
1-Working Station
2-Working Station
3-Working Station
Max Copper& Al Pipe Diameter
35mm
37mm
40mm
Max Pipe Thickness
3.0mm
3.5mm
4.0mm
Producing and Processing Efficiency
2-5Seconds/PC
3-8Seconds/PC
 
5-10Seconds/PC
Driving Mode
Pneumatic or Hydraulic
Pneumatic +Â Hydraulic
Hydraulic
Processing Mode
Cold-forging or Cold-forging+Spinning
Cold Forging
Cold Forging
Input Voltage
220V /Â 380V /Â 440V /Â 480V, 50/60Hz
Machine Weight
250KG
350KG
450KG
 Why choose Durowelder products1. About product purpose.

(1) The pursit of quality, advocating the best services.

(2) For customers to reduce costs and improve efficiency.

2. About Factory.

(1) Founded by WELDING TECHNOLOGIES, USA and serves as its Manufacturing Plant in order to bring latest achievements in welding science and technology to the biggest market of welding equipment in the world China with a goal to support a demand for high quality equipment in the region and beyond. Excellent service on before sale, on sale and after sale.

(2) Quick response, all your question will be answered within 48 hours. Our motto is "Quality" first, customer utmost". We have professional sales team, who is not only a repair but also a problem solver, we always give customers the most feasible marketing suggestions according to their own market mode.

3. About Market.

     Our products are widely accepted all over the world, such as USA, Mexico, Southeast Asia, India etc.

4. Why choose DuroWelder?

(1) Welcome to visit our factory before your place an order.

(2) High quality control.

(3) Over 10 years mechanical manufacturer.

(4) Cooperate with many foreign customers.

(5) Committed to the standardization of machinery market. We make great efforts to the production of high quality and durable machine with the technological innovation

(6) Our products with best price and quality.

(7) Our mission is to help our customers reduce cost and improve efficiency.

5. Shipping

(1) Sea transportation, land transportation, air transportation, the express transport and so on.

(2) Please choose your convenient shipping method according your details requirement.

(3) The shipping discount is different in different season and depend different weight, we will choose the cheapest and safest way according your details quantities.

6. Delivery

(1) Delivery time is 5-15 working days after confirm contract.

(2) Depends on order quantity.

(3) Special product to discuss.

7. Warranty

:One year warranty and technical support.

 

If you want to know more information about our products, please feel free to contact me!Mobile :008613424146368    

 

 

 

 

 

 

 

Product Description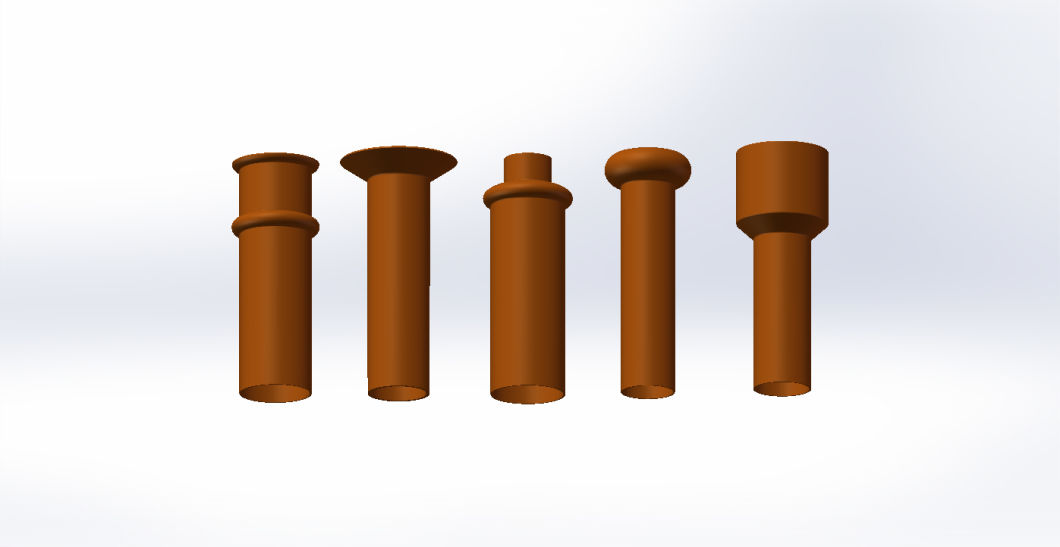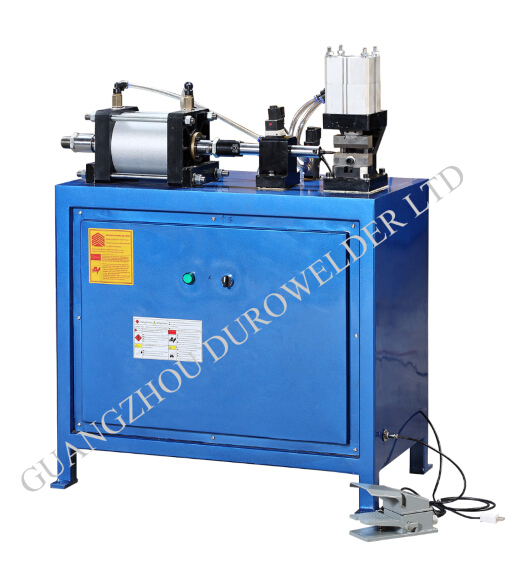 Main Characteristics and Applications

Punching Type Pipe End Forming Machine is mainly used for make the copper tube or aluminum tube end Enlarged, Expanded, Flared, Swaged, Reduced, Necked or Sealed, to meet the need of the industries of Air Conditioning, Refrigerators, Freezers, Cold Room and other Refrigeration Industries.

According to the needs of different production process and machine structure, the equipment can be classified as 1-Working Station Pipe End Forming Machine, 2-Working StationsPipe End Forming Machine, 3-Working Stations Pipe End Forming Machine, Multi-Station Pipe End Forming Machine, and so on.

Main Technical Parameters

 
Quantity of Working Station
1-Working Station
2-Working Station
3-Working Station
Max Copper& Al Pipe Diameter
35mm
37mm
40mm
Max Pipe Thickness
3.0mm
3.5mm
4.0mm
Producing and Processing Efficiency
2-5Seconds/PC
3-8Seconds/PC
 
5-10Seconds/PC
Driving Mode
Pneumatic or Hydraulic
Pneumatic +Â Hydraulic
Hydraulic
Processing Mode
Cold-forging or Cold-forging+Spinning
Cold Forging
Cold Forging
Input Voltage
220V /Â 380V /Â 440V /Â 480V, 50/60Hz
Machine Weight
250KG
350KG
450KG
 Why choose Durowelder products1. About product purpose.

(1) The pursit of quality, advocating the best services.

(2) For customers to reduce costs and improve efficiency.

2. About Factory.

(1) Founded by WELDING TECHNOLOGIES, USA and serves as its Manufacturing Plant in order to bring latest achievements in welding science and technology to the biggest market of welding equipment in the world China with a goal to support a demand for high quality equipment in the region and beyond. Excellent service on before sale, on sale and after sale.

(2) Quick response, all your question will be answered within 48 hours. Our motto is "Quality" first, customer utmost". We have professional sales team, who is not only a repair but also a problem solver, we always give customers the most feasible marketing suggestions according to their own market mode.

3. About Market.

     Our products are widely accepted all over the world, such as USA, Mexico, Southeast Asia, India etc.

4. Why choose DuroWelder?

(1) Welcome to visit our factory before your place an order.

(2) High quality control.

(3) Over 10 years mechanical manufacturer.

(4) Cooperate with many foreign customers.

(5) Committed to the standardization of machinery market. We make great efforts to the production of high quality and durable machine with the technological innovation

(6) Our products with best price and quality.

(7) Our mission is to help our customers reduce cost and improve efficiency.

5. Shipping

(1) Sea transportation, land transportation, air transportation, the express transport and so on.

(2) Please choose your convenient shipping method according your details requirement.

(3) The shipping discount is different in different season and depend different weight, we will choose the cheapest and safest way according your details quantities.

6. Delivery

(1) Delivery time is 5-15 working days after confirm contract.

(2) Depends on order quantity.

(3) Special product to discuss.

7. Warranty

:One year warranty and technical support.

 

If you want to know more information about our products, please feel free to contact me!Mobile :008613424146368    

 

 

 

 

 

 

 

Band Saw Machine is mainly used for sawing H beam, C channel, I beam in steel structure industry.




Our Beam saw cutting machine is easy to operate, can fully satisfy customers` needs.

Machine feature as below:

1. The feeding of work piece is driven by carriage.

2. High sawing speed with feeding speed adjusted automatically,

3. Automatic rotating angle positioning function,

4. Use touch screen to input the dimensions of the workpiece




SF Beam cutting saw can save your man-made marking process, increases production efficiency!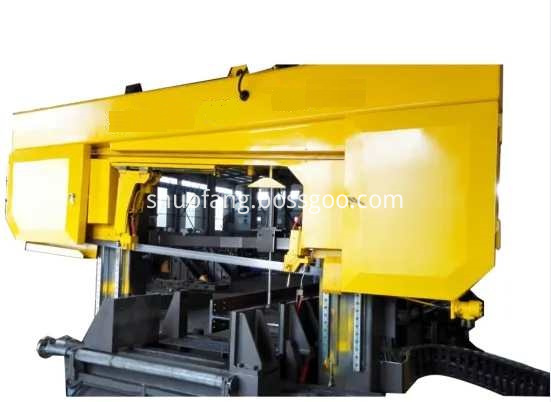 Band Saw Machine

Band Saw Machine,Beam saw cutting machine,Beam cutting saw,H beam cutting machine,C channel cutting machine

Shandong ShuoFang Environmental Technology Co., Ltd. , https://www.chinafincnc.com