Model NO.: SCH-M30AH3

Mounting: Ceiling Mount

Lifetime: 15~20 years

Certification: CE

Condition: New

Cooling Capacity: 97.1kw

Heating Capacity: 110.4kw

Chilled Water Temeaprature: 7 Degree

Heating Water Temperature: 45 Degree

Refrigeration: R22/R134A/R407c/R410A

Compressor: Imported Scroll Compressor

Electric Control: Digital

After Sale Service: Engineer Available Serve Oversea

Quality Warranty: 12 Months

Power Specification: 3p-380V/400V/415V/440V-50Hz/60Hz

Trademark: SCHLEE

Transport Package: Wooden Case

Specification: ISO, GB

Origin: Nanjing, China(Mainland)

HS Code: 8418692090

SCHLEE modular air cold/hot Air cooled scroll chiller is one of ou best seller products, its the new generation high energy saving chiller. It is widely used in hotel, shopping mall, office building, exhibition center, airport and etc. This is the comfortable central air conditional which is suitable for electronic, pharmacy, biological, textile, chemical, metallurgy and etc.


The unit use modular design, each independent modular can be combined by micro computer to central control. The unit can also stop some modular based on its cooling condition to save energy and extend use life. The unit can produce heat capacity bellow -10 centigrade, and the heat capacity is 3 times than other electric heater, which is more suitable to use in winter season.
The unit can combine with fan, cabinet type air conditioner and suspending ceiling air conditioner to be Semi-central air conditioning system.

Flexible and easily installation
Each modular has independent frame, cooling system, protection system and step adjustment. One of the system's failure will not influence other system. The unit can combine the same modular to get required cooling system. The installation of each modular could be close to each other or have some distance, no need special space. The user only need to connect inlet/outlet water pipe, make sure water source and pump is clean, connect with electric power then the machine can work now.

Stable and reliable quality
The key components of cooling system are use branded products, such as SIEMENSE, LG, EMERSON, BILTZER and etc. Micro computer has smart defrost, fault diagnosis, capacity control, Antifreeze monitoring and other automatic control function to make sure the unit runs stable. The unit also has multiple protection to have double protection.

Smart control, high energy saving
The unit use modular design, and can start from low level to decrease the impact to power grid and save energy. Micro computer can sense system load automatically, and it can adjust power input to make sure the cooling capacity and heating capacity is needed.
The unit is use high efficiency enclosed scroll compressor with low noise, small vibration and high EER. We use high efficiency threaded condenser and evaporator, total heat exchange is 30% higher than other heat exchanger. Adopting anti-corrosion Hydrophilic aluminium fin which can work under bad weather. The heat-transferring coil is V type or W type to make sure the unit has a excellent heat exchange and defrost.

All the machines are after 100% special testing before shipping.
Specification sheet
 No.
Item
Unit
SCH-M30AH3
1
Combination
 
M30AH3
2
Rated Cooling Capacity
KW
97.1
2
Cooling power input
KW
30.5
3
Rated heating capacity
KW
110.4
4
Heaing power input
KW
30.3
5
Chilled water flow
L/min
16.7
6
Chilled water press drop
KPa
25
7
Diameter pipe
"
DN50
8
Fan quantity
pcs
2
9
Fan imput power
KW
2.92
11
Chilled water outlet temperature
Deg C
7/45
13
Wide
MM
1073
14
Weight
KG
1000
Configuration table
No.
Name
Brand
1
Compressor
Japan DAIKIN
USAÂ COPELAND
Denmark DANFOSS
2
Temperature display controller
China HENGDING
3
PLCÂ Â controller
Germany  SIEMENS
4
A.CÂ contactor
Korea  LG
5
Thermal overload relay
Korea  LG
6
Heat exchanger
China J.C
China  JINGONG
China SLBR
7
Magnetic valve
USAÂ EMERSON
8
Filter
USAÂ Â EMERSON
9
Four way valve
China SANHUA
10
Expansion valve
USAÂ EMERSON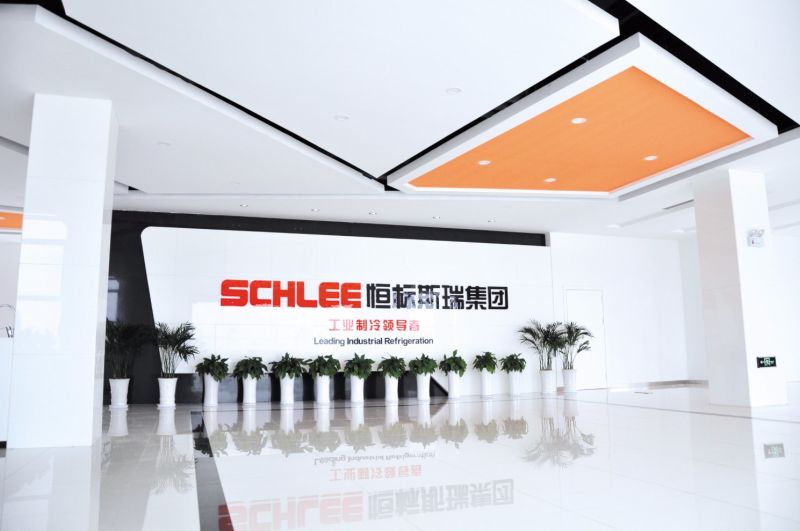 Electric Corn Sheller Machine,Electric Corn Sheller,Electric Sheller Machine,Corn Sheller Thresher

Shuangfeng Nongjiabao Machinery Technology Co., Ltd , https://www.starchmachine.nl