Great Wall Motor's "single withdrawal" has made the Haval brand a success. Among the annual sales of the Great Wall, the Haval SUV has occupied about 90% of the company's sales. According to statistics, in the first eight months of this year, the sales of Haval SUVs were 522,800, which accounted for 86.6% of the total sales of Great Wall Motors. It also confirms Wei Jianjun's "Hover SUV is not the world's first, do not consider launching a car" rhetoric.

As a pillar of Haval, Haval H6 led the SUV sales chart for a long time, occupying nearly 70% of Haval's sales. It can be said that it is not just a single leg, but a "single toe" walking, which is really powerful. However, Haval's quality problems have been worrying.

On September 25, the Consumers Association of China issued a letter to investigate the Great Wall Hover Motors. It has been plagued by jitters, abnormal noise, and even the owners of Hover who have embarked on the road to rights protection. They finally saw the dawn of victory.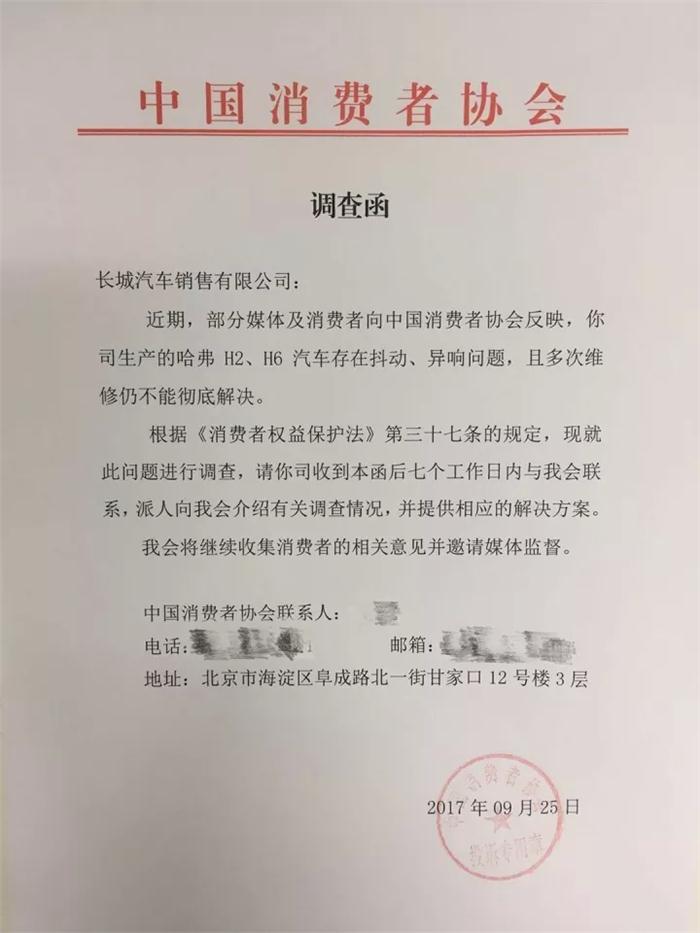 The "Investigation Letter" issued by China Consumers Association to Great Wall Motor Sales Co., Ltd. shows:

Recently, some media and consumers have reported to the China Consumers' Association that Great Wall Motor's Haval H2 and Haval H6 vehicles have problems with jitter and abnormal sound, and many repairs cannot be completely resolved.

According to Article 37 of the "Consumer Protection Act," a survey is being conducted on this issue. Great Wall Company is requested to contact the China Consumers Association within seven working days after receiving this letter and send someone to the association to provide information on the investigation. And provide corresponding solutions.

And will continue to collect relevant opinions of consumers and invite media supervision.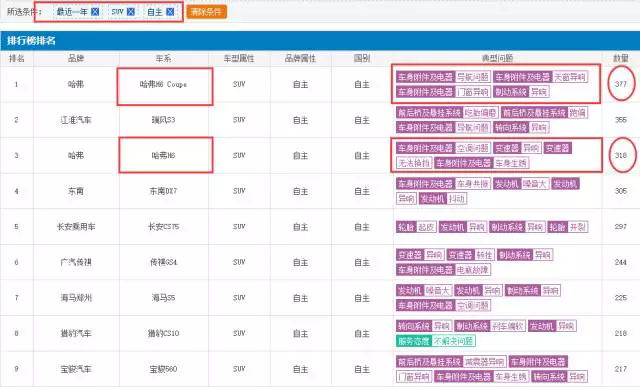 According to the complaint data of the third-party complaints agency Car Quality Network, in the self-owned brand SUV model, the number of complaints of Haval H6 reached the top position in the past year, while the Haval H2 ranked 14th. Hover H6 complaints mainly include abnormal brake sound, transmission abnormal sound, transmission can not be shifted, air conditioning abnormal sound, etc.; Haval H2 main problem is engine jitter, abnormal sound, idling instability, etc., and multiple repairs still can not solve it completely.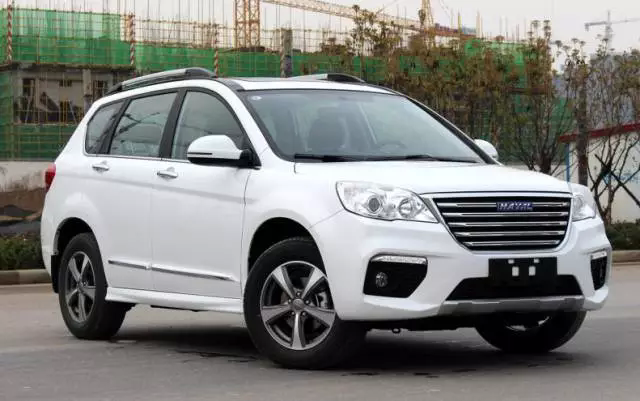 Why did the domestic sales champion Shenfu Haval H6 fall to be investigated by the Consumers Association of China? It can only be said that quality is a scourge. In 7 days, I believe there will be an answer. Look at how the Great Wall responds to consumers. What will be the solution given? Stay tuned.

they were made by nylon, wood and aluminum. All parts were assembled together to brush. They are also many colors for your choose. We can do difference color as client requirements. And make Silk Screen Printing as the graphic of client. Drawing for customer's structure and create artwork for client's graphic, high level quality control to keep timing without delay.
Lip Brush,Whole Set Package Brush,Make Brush With Vacuum Plating,Makeup Brushes With Rubber Spray

DongGuan LongTen package Products Co. Ltd , https://www.longtenpack.com